What are you planning for the weekend? I may be stretching my limits however…
I'm Hoping to Run My First 5k
I'm going to run my first ever 5k on Sat May 9th. I've been running for a few months now however I'm not very fast, nor can I run very far.
I guess you could say that I'm a running newbie. I'm probably not ready for a 5k yet however I've gone ahead and registered for my first one anyway. There is no pressure on me to run all the way, I could even walk as this is really a fun run/walk. Did I mention that the start time is 4.15am?
I've decided to run in this 5k because of what it stands for.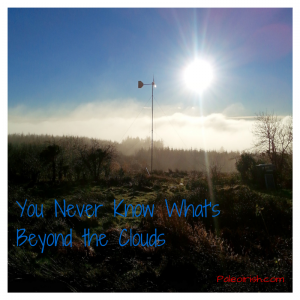 Pieta House Darkness into Light 5k walk/run
Pieta House is an Irish charity which helps support people who self-harm or who are feeling suicidal distress. The fun run starts early in the morning so that the participants get to see the dawn, to experience the darkness turn into light.
The Darkness into Light 5k walk/run has been going for seven years now and draws large support from communities around Ireland. DIL2015 is a major source of funding for Pieta House. Over 40,000 people have registered online for this years fun run and the run is being held in 80 venues around Ireland and internationally.
Why am I Running the Darkness into Light?
Running is new to me, at least the discipline of running regularly as an adult is new to me. As a child I ran a lot, as did most kids in the 60s and 70s, we weren't captivated by computer screens and I lived in single channel TV land – say no more!
As I've gotten older I've become more sedentary and it became a concern to me, sometimes I'm very active then I will have days when I'm quite sedentary. I wanted to improve my health and change my lifestyle to include movement on a regular basis rather than the every-now and then haphazard fashion I've been experiencing.
Somehow running fits that requirement for me. I tried to focus on increasing my regular walks however if I missed a number of walks I didn't really notice it in any significant way, I do notice it though if I miss a number of runs. My fitness levels, such as they are, have been hard won and if I miss a few runs I really notice that I'm struggling more, that a route or a distance that was becoming comfortable has become very difficult again.
I'm really fortunate that these are my struggles right now. I know what it is to struggle with mental health, to have difficult life experiences turn your life upside down and make living seem totally unmanageable and overwhelming. I was fortunate enough to be able to avail of good help at the times that I've needed it. Sometimes the most difficult part is not asking for the help but actually knowing that you need it.
I grew up in the days when you were told to pull your socks up and get on with it. Thankfully things have changed however it can still be really difficult for people to ask for help. I'm grateful to organisations like Pieta House for trying to change how we see mental health struggles, working at removing the stigma and the mystery.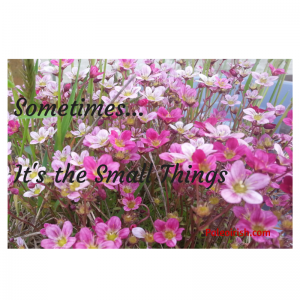 Just Don't Stop
I'm also fortunate that when I notice my running progress has paused I don't suffer from discouragement. Of ourse it's frustrating however it's nothing that I can't deal with. Rather than become dispirited I am actually more motivated to keep running, to work harder at maintaining my running schedule.
I always come back from a run in better form than when I started out, even when I notice a regression. Perhaps I'm lucky that I don't get discouraged easily however I've been involved in enough outdoor activities to know that regular practise is the key. I don't see struggling as a bad thing, it motivates me to try harder and to keep trying. It motivates me to reduce the incidences of missed running opportunities. It motivates me to just not stop!