How to Become an Independent World Traveler
Many of us yearn to be a traveler, the sort of person who has adventures, who brings home great travel stories, unusual photos and makes connections with people in foreign lands. Realistically however most of us have very restricted travel time and even more restricted budgets.
So how do we have the adventure of a lifetime whilst on a shoestring package holiday?
First book a package tour and enjoy low budget travel
Take the deal. It makes sense, take the best deal that you can get from your friendly travel agent, whether on the highstreet or online. Choose when and where you want to go. Decide whether you want full board or half board.  TIP Half board leaves more room for adventure 😉
Leave the tour behind. As soon as you arrive at your accommodation just forget about the package part of the holiday. Let's face it, if you spend your time surrounded by all the other holiday makers that you shared the flight with you will have the same holiday experience as them. You will go home knowing far too much about their family/job/ex-husband than you ever wanted to know. Ditch the tour!
Pick up city maps, bus timetables, tourist office location etc from the hotel/apartment brochure mountain and have a quick look through to see if there is anything that particularly interests you.
Because you are a budding, intrepid, independent traveler you will have packed a small handy notebook (with a pretty cover if that rocks your boat) and a trusty pen. A notebook with an elastic band is excellent for your purpose. Ensure that it fits in the bag you expect to carry with you on a daily basis or in your pants/jacket pocket. Add any interesting brochures (or indeed simply the relevant details) and the city map to your notebook and you are ready to begin.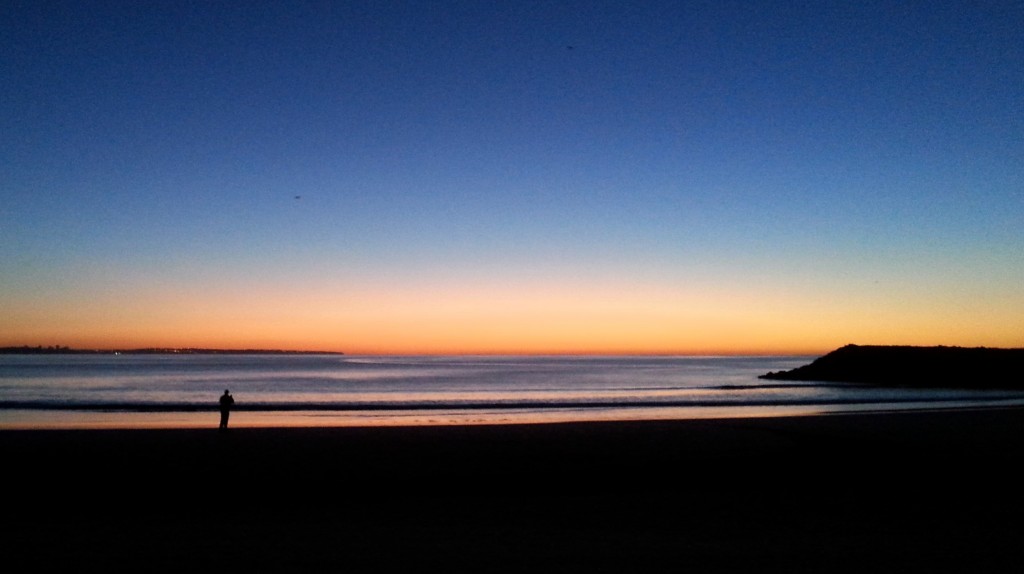 Top tips to make your adventure happen
See the main sights then wander at least one street away. Really? Yes, really! All the main sights will be surrounded by tourist traps with hiked up prices. The coffee will be just as good one street away in the less glitzy cafe, the pastries may even be fresher and more authentic. You can sit back and enjoy bathing in the language, letting it wash over you and absorbing the strange sounds.
Try out a few words of the local language, smile as you do! At the very least try to learn how to say Please, Thank You, Hello, Goodbuy. You will be pleasantly surprised at the response you receive for making an effort to speak the language. Even if the person that you are speaking with notices that you are a tourist and speaks to you in English, be brave, go for it, try out the new words and remember to smile!  TIP use a phone app such as DuoLingo to learn a few phrases before you travel – write them down phonetically in your small notebook.
Go to the local farmers market, details will usually be found in the tourist office. If you are in a full board hotel you can still buy fruit for your daytime snacks or pick up the makings of a picnic and eat under a tree. If you see some unfamiliar fruit or veg ask how to eat it. In my experience you will end up with a few people trying to explain and whether it's with words or body language it's usually great fun.
If there is a fish market get up early to visit whilst the workers are putting it together and the local restaurant owners are haggling.  TIP use your notebook to record any fish that you can identify, make a note of the local name too – that way you will be able to identify the fish on menus.
If there is a fish market there is probably a harbour. We love to wander around a working harbour and look at the different style of fishing boats, nets and pots. Be careful where you put your feet and be sure that you don't get in anyone's way – this is a serious working area so be sensible, only go where allowed. Don't just take photos, say hello to the fishermen too. They might ignore you or you may be surprised and get a chat going, even without many words.
Now it's time to embrace independent travel
Stop at cafes where you see the local people eat lunch. Working cafes are usually much cheaper than tourist cafes and serve good quality local dishes. Service may be a little hurried or brusque during the lunch hour however stick with it, we've always had great experiences this way. You can check out what others are eating and point to their dishes if you are having trouble ordering.  TIP Make use of a tourist menu and write in your notebook some common dishes in both your language and the local language, that way you won't be entirely at sea and may be able to make some good guesses.
Eat at cafes and restaurants that don't have English menus. You will feel brave and intrepid and you will also not be surrounded by tourists but by local people. Try to strike up conversation, ask for directions to a local church or museum if you are stuck for a topic. In my experience people will be interested in where you are from and you never know where the conversation will bring you.
At night step one or two streets away from the main tourist street or promenade in order to find a more authentic restaurant experience. Obviously take care of your own personal safety, if the area doesn't feel safe then move on. We have had some great fun with this strategy and some memorable meals. At one restaurant we got past the typical "good evening" greeting, the owner spoke a little English and he was impressed with our attempts at his language. He asked if we were in a hurry as a friend was arriving soon with a large dorada (Golden Bream – Yummy) which he had caught that day and if we were prepared to wait they would share it with us. Of course we still paid for our meal however we had an unforgettable experience, were introduced to the entire family, had some local sweet wine on the house and a wonderfully fresh grilled fish dinner.
What will your story be? Have you stepped away from the pack(age)?  Please share your experiences or thoughts in the comments.