Loss is never easy. Letting go can be difficult too. I lost a wonderful friend and teacher last week when after a long illness she passed away peacefully.
I am grateful to have had this friend in my life for the last seven years or so, I can't count the blessings that have followed me since I first met her, the amazing friendships that have resulted from knowing her, the tears and laughter that have flowed.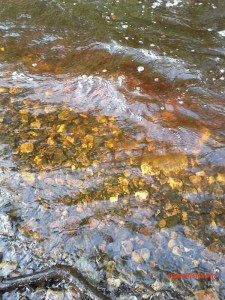 I have difficulty letting go of things. I still wear clothing that is older than some of my grown up nephews and nieces so letting go is something that I'm learning to work on.
Letting go of people is even harder. I believe that when we hold on we restrain the spirit from continuing on it's journey, whatever that journey may be. It's not our business to hold on, it is our business to let go. I know I'm lucky that this death was not unexpected so I didn't have the violence of surprise to deal with, also that this is not the first death of someone close to me. However I'm not sure that death is something you become used to, even after many losses, I'm not sure it's something you become good at accepting. I do know that support is a great help, that it's wonderful to talk with people who loved the departed, to tell stories, to weep together, to say how you feel right now, to ask friends to light candles. It's not a time to pretend to be all grown up, death can make children of us all.
On the evening of her funeral I took a walk up the hill behind us, through the forest, as the light was fading. The wind was blowing hard to the north, clouds were flying on the wind as were my thoughts and tears. In the pocket of my old rain coat my fingers found a beach pebble, I often find pebbles in coat or jacket pockets, usually placed there shortly after getting the clothing so this pebble was probably in my pocket for some fifteen years or more. I played with it as I walked, enjoying the texture, it helped me to feel present.
I sang a song that was special to us and wondered how to let her go, I didn't want to, I wanted to hold on to her selfishly, to bind her to me however I knew that I couldn't. I knew that I had too much respect for her and had learnt too much from her to hold on so I waited for the panic to subside, then I let go of the pebble.