I have two lovely twisted trees in the garden, small but lovely, beag ach tá siad go hálainn.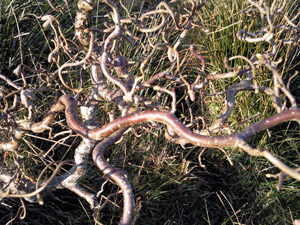 They have a beautiful but very small amount of colour at this time of year, it's not even easy to notice unless you are really close up.
The very tip of the opening bud has a teeny tiny little red flower.
Sorry that the photos are not very sharp, the macro ability with my camera phone is limited.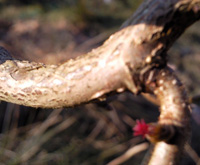 Tóg go bóg é…